Choosing a WordPress Template for your BANS Site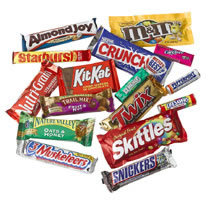 At some point you are going to have to decide how you want your site to look to visitors. This is likely one of the most important choices you will make as it is the perverbial "First Impression" you can never get back! It is also one of the hardest choices, not for technical reasons, but the endless supply of templates you have to choose from.
Aside from some basic ideas you have for the colors you want, the images you wish to display etc, you should have a good idea on the amount of information you wish to present on different pages of your site. Will you show 5 articles per page or 20 articles per page? Will your BANS site shows 50 listings on a single page, or just 10. Personally, I prefer the lesser of the two and when I put my own sites together, that is a factor I consider.
The Most Basic Layout
Its a basic rule and just common sense. You MUST have some components on your page not only for the visitors, but for the search engines to be able to index the site. The main sections of any website should include, at minimum:
Site Menu linking to the MAIN sections or pages of your site (Home, Privacy, About, Contact, Shop, etc)
BANS Menu showing the different categories of items
Content Area where your content is displayed
Aside from those three main components, everything else is up to your personal taste, advertising preferences, and just how much information you want to present… and lets face it, even though the most basic of designs can be very profitable (all text – nothing but indexed content) but they do not offer much visually to a shopper type visitor.
Advanced Layouts
In order to present the most relevant information to our visitors, its much more beneficial to have a bit more advanced layout for your site! As I stated in the last paragraph, your target visitors, shoppers, are likely more visual anyhow… and when was the last time you saw an all text e-commerce site? Some of the things you need to consider when looking at more advanced layouts:
Will you have a header image? If so, how large will it be and where do you want it? Top, top-left, top-right, etc.

Will you show ad banners on your site and if so, what sizes will fit where?

How or where will you incorporate the WordPress features like latest posts, categories, and many of the other features you can use with the WP platform?

How does the content fit into the picture? BANS needs about a 400-500 pixel wide section to display the listings depending on the layout you decide to show. Do you want it centered with sidebars on each side? Do you want it on the left with a right sidebar or maybe two right sidebars?

The list goes on and on…
The first thing you should do before choosing any layout is browse the web with a pen and paper by your side! Take notes of different things you like and also note the different things you DONT LIKE! Don't look only at wordpress themes either, you will gain tons of ideas from other sites and be able to match those design ideas into the available templates. If you want to skip all of that and go looking at themes, head over to the WordPress Theme Viewer and look around.
Commercial Premium Themes vs Free Themes
We all prefer to use something that is free, myself included! I mean, who wants to pay for something if they don't have to right? The main benefit to using Premium themes like Revolution, Chimera and several others lies in both the quality and advanced functionality! Aside from the additional features, they are very well supported by the developers and usually have quite a bit of documentation. I will follow up on this in a future post… but the real issue comes from the free or sponsored themes.
Pay Attention to the Footer Links
If you have ever visited the forums at digitalpoint, you will see the offers all the time! "Sponsor a WordPress theme for $xxx" After the theme is sponsored, many will be listed on different theme sites with a disclaimer that the footer code must remain intact! Some even go as far as incorporating ionCube, just to be sure you can't change the footer code! The issue to watch out for free themes lies in that footer code…
Imagine – you have beautiful theme for a site all about kitchen appliances – down in the footer, there are 3-4 links that you are required to leave in place, unedited, to Poker sites, Cheap Meds, etc. These themes are MUCH different than the Free BANS Templates I have listed at the top of the template page. They have footer code that I prefer you leave in place, but if you prefer to remove it… no problem at all!
If the theme you like requires the footer to remain intact, you do have options:
If you just want to remove it, first contact the author and ask if it is possible. Most will request a small fee and they will gladly allow it.

If you don't mind the links – make sure they are not completely out of line to your visitors. A link like: WordPress theme by Johns Web Design, is not bad… but WordPress theme by Cheap Viagra… well, that's a different story!

Ask the developer if you can no-follow the links. Google has recently decided links like these don't carry much weight to the linked site anyhow… but they do still devalue the link juice on your site!

Avoid being forced to load ionCube! I once had a site that the develops used ionCube to encode a few different parts of the site. Well, I needed to make a change and had to contact the develops for the changes… guess what, the email had changed and I literally had to scrap that part and recode the entire thing!
Lorelle has a great article on Choosing a WordPress Theme, with several resources listed within… its worth the 10 minute read! Once you finish there, you can also head over to the Smashing Magazine (84,000 + subscribers !!) Study of Blog Designs or 100 Free WordPress themes.
What is your favorite WordPress Theme?
Previously Published Articles You May Like to Read:
---
Rate This Post