Help Me Give Birth… to a New Website!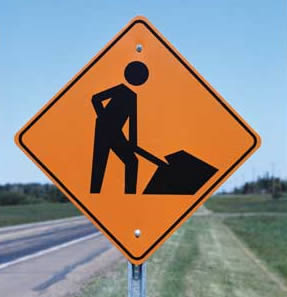 How many times have you wanted to follow along a website build from the ground up, and then further into the first 30/60/90+ days of existence? In this article at the Niche Store Builder, I am going to try to relate the important stuff so you get to see just that, a day-by-day status update to what is done, why it's done, and what kind of results are being seen to that point.
Warning – This article gets long, it is already more than 2500 5400 6270 words, and likely to grow! If you don't care about reading technical stuff… well, you may not like it! If you want to watch a website go from birth to +$1000/mo in almost passive earnings, read it in its entirety!
Jump to
Planning | The Build | Timeline and Progress | Key Stats & Updates (1 Year Update)

Why Do This?
I build several new websites every month for people who have taken advantage of my site development services and they always ask me if I could explain exactly what I do, so they can try to do it on their own future sites… Unfortunately, I can't do this in a one on one basis due to the time it takes. I'm really not promising you get much more in this article, but heck, I will try! Also note that when I build sites for others, I don't get into the site marketing that much after the site is launched… so anything marketing related from week 1 and beyond, is something you need to get started on! :-) If you prefer to build a site like this of your own, I fully endorse and think the N1Way Guide (aka make 3-5 Grand a Month) is one of the best tools to use to help you get started, if you want to build a content rich and useful website, that also tends to be profitable!
Originally, I was going to complete this entire page as a draft through day 90… and then publish it at the end. I decided to post it today since it may help others. (Keep in mind as you read this, some of it was written in Sept and early Oct, and several points between then and now)
** Note that I will be updating this page many times. If you want to stay in tune with the updates, leave a comment below, and make sure you check off the "Notify Me of Followup Comments" box. Every time I update, I will leave a comment so people can follow along.
The process I take to build a hands-on authority type website is completely different than you would for a passive thin site, so buckle-in, hold on and read in its entirety! The only thing I won't share… is the actual website or anything that may give its identity away! :-) Been there, done that.
Planning the Website
I picked up the domain for this site from GoDaddy in June 2010. It's a 3-word generic, with 2 of the words being the exact products the site is about. The site is geared to help a person who is already well into their buying process… ready to pull the trigger on which product to buy.
Using Micro Niche Finder or SEMRush for discovery and WordTracker for further drilling: (I still use WT on almost every project, not trusting the Google data to tell me the truth anyhow, MNF is Google fed…)
I have identified 5 MAIN Targets, these will be the 5 main sectionsand basis for almost all keyword research for the site!(There will MANY keywords and phrases, all stemming from these 5)

41,000/mo in WordTracker (exact match + plurals)
350,000+/mo in MNF (phrase match + plurals)

The website is a combination of brand & product reviews, ratings, prices, buying guides and information for buying consumers.
Monetized with Adsense, 3-4 Related CPA Offers.
I have several years of history in a lateral niche and my goals for this site are:

$750-$1000/month within 3 months
$5k/mo Stretch goal within 1 year. (Achieved)
No more than 10 hours/month on site activities. (Not counting the build)
Sell it within 1 year.
Supporting Pages -
45-50 Pages of content were outsourced via a high quality writer.
10 Main Brand Pages with information about the brand names that service the market
3-8 Product Pages for Each of the 10 brands (Total of 45-50 product pages generated). The product pages will have details and specifications about the individual products.
Standard Pages with contact, about, privacy, etc.
Traffic Generators –
45-50 Product Review Post Articles, which will be shorter, 75 word overview articles about the product, open for consumer generated reviews.
5-10 Newsworthy Post Articles with current event type news about the niche market or industry.
5-10 Product Buying Guide Post Articles, helping consumers with Q&A about the products, leading them to the various MAIN sections.
Updated to add: To learn more about why I use pages more often than posts for content, read the WordPress Pages or Posts article from last year. Pages just make more sense to my style of site building.
Monthly Work on the Site Going Forward, The Terrible Two's

2-4 Monthly Buying Guides that will attract the visitor in the buying process.
2-4 Monthly News Articles (You can get these from PR Newswire, by simply monitoring the major brand names) MANUALLY placed on the site.
2-4 Articles submitted to article directories.
2-4 New Contacts each week with other sites! These can be blog comments, forum posts, etc. ANYTHING to remain active in the niche community and establish the site as a place to go!
The WordPress Site Build
The site was built with WordPress, then several of the functions of the WP system were removed from the header section, to both speed up the site and eliminate some of the blog-ish features. My goal was to use WP as a CMS, not a blogging tool. To get an idea of the different tools I use when building a website, head to the DIY Webmaster Tools section and just start reading! :-)
Hosting at HostGator, using a shared baby croc plan. I anticipate moving the site to a level 3 VPS ($39/mo) of its own within 2-6 months or when it earns $100/month, 2 months in a row.
Theme – I Use a home grown flavor of an older StudioPress Mag theme that's been heavily modified over the last 3+ years!
Installed Pluginsfor WordPress: (* Denotes a commercial plugin with an affiliated link)
Temporary Theme- As soon as WordPress was installed, I added a second home-grown 2-page (index.php and style.css) theme that I use! I call it my coming soon theme… and it is designed to maintain all wordpress functionality, and shows:

Single h1 tag with site title
Single Paragraph which is the site elevator pitch (what is the site about in 10 seconds or less, includes all 6 of my main target phrases) and announces we will be there shortly. (I do not use the words "coming soon" though)
3-5 links to RELEVANT authority sites in the same niche market!

Initial Marketing- As soon as I activated and setup the temporary theme, I put out a little spider food to get the indexing started to some extent. I used to wait until I was 100% done… I also used to suck my thumb.

Submitted 2 different articles to 3 separate article directories, Stumbled and Social Bookmarked the article URL's
Pinged site at Pingler.com (gets the bugs crawling)

Admin Security: Added a few lines of code to the htaccess to block ANYONE from accessing the wp-admin except me. (They make plugins for this, I prefer to do it manually) As long as you have a static IP address from your ISP, this works like a charm and nobody can access ANY of your WordPress admin files. (Ben Johnson has a great page on securing WordPressas well)

Goto your wp-admin FOLDER in your file manager for the website.
open the .htaccess file (or create one if it does not exist)
Add the following….
AuthUserFile /dev/null
AuthGroupFile /dev/null
AuthName "Access Control"
AuthType Basic
order deny,allow
deny from all
# whitelist IP
allow from xx.xx.xxx.xxx
Goto: http://www.whatsmyip.org/ get your IP address, and replace the xx.xx.xxx.xxx in the htaccess code with YOUR OWN IP.
Save, close, done. Thanks to Matt Cutts for that tip a few years ago!

Set Permalinks to: /%year%/%postname%/ on this site.
Set Category and Tag slugs to "c" & "t" respectively. Categories and Tags are somewhat irrelevant for this project, they will be noindexed, and possibly redirected to a page instead. The goal is to index the pages and the articles individually! (not the categories and tag pages, each project may be different)
Created the Page & Sub-page structure (Pages are static, brand information, product information, type content)
Created the Article Post and Category structure (Posts are news-worthy, review-ish, or buying guide type content. At launch, there are 3 news articles, 3 buying guides, and 45-50 product reviews, spread across 3 categories. Guides, Reviews, News)
Added ALL Content and images. (Some of the buying guides were held for future editing before publishing)
Added all Partner/Affiliate links behind a /goto/ virtual directory, and added the directive to disallow: /goto/ into my robots.txt file to block indexing. GBot shows the links anyhow… psh. So much for rules.
Optimized page titles, shaped the content, and meta-descriptions to appease visitors and meet my own SEO standards.
Revisited EVERY PAGE of the site (sometimes 2-3 times) and added 2-5 relevant links to other pages within the same funnel section of the site, or to the parent section of others.
Added at least 1 outside link (Sometimes several ,where it was relevant) to an authority site or webpage, on every page of the site! Focused a lot on the brands/product pages for this as well.
Dropped the Theme files into a blenderand made sure some of the magic only occurs as needed:

Review stars only show in review type areas
Added some conditional formats to know when it was a review page and instead of saying "Leave a comment" it asks for "Reviews"
Randomized the display of 5 of the 40+ reviews on the homepage, so there are always 5 random reviews showing (By randomizing, the odds of the same 5 reviews showing on the homepage again are like 1 in 2-mil) (01/2010 – Removed this randomization for a test, left it undone)
Optimized H1 to the Editor versus the Title.
Blended the Adsense sections to flow and become one with the content
Several other things that would start sounding like a coder talking… eh-hum… skipping!
At this point, I am usually very anal and try to dot the i's, cross the t's, etc. (I just looked for a picture to put here… note to self, never search google images for "anal" images again)
Timeline and Progress
Week 1 – Site Opened on October 1st!
Here goes… lets get the party started!

Switched from the temp theme to the site theme and opened the gates! :-)
Built the Google XML Sitemap
Added site to Google Webmaster Tools, submitted sitemap.
Added site to Bing Webmaster Central, submitted sitemap.
Submitted site to DMOZ.org, in the same category as main competitors. (Not holding breath on this one)
Submitted 4 additional articles in various article directories.
Stumbled buying guides on the site and articles in the article directories. (I had to edit 2 of the articles at ezine… more noob mistakes!)
Pinged the site at http://pingler.com/
Shared site with several facebook friend and family, asked for critiques (and bookmarks, reviews etc)
Added 1 new buying guide article on the site
Added site to several niche directories, and 3-4 blog directory sites. (Blog catalog, technorati, etc)
Wrote 2 UGC style reviews of my own, every day.
By the end of the first week:
16 pages are indexed in G. (site:command)
0 indexed at Bing (site:command)
Earned first $ in the form of an Adsense click
27 user-generated product reviews in place.
Averaged 38 visits a day by the end of the week. (awstats)
Week 2 – Momentum Starting to Build!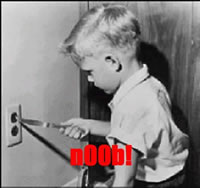 The second week is usually where I start to lay back just a little, to let the efforts take hold and see what the turnout is going to look like!
Unfortunately I spied a SERIOUS oversight (I F'd Up!) with how the internal linking was done on my part, and had to go back into the site and completely rebuild quite a few of the brand and product pages! In total, it only took about 3 hours to fix… but it was right in the middle of indexing, which caused me to stress out and the need beer!
It was definitely an Oh-Fudge moment! I spotted a large number of 404's in AWStats, and tracked the issue down in the logfiles. During the process, I also discovered that my hotlink protection was blocking images from being shown to visitors! Doh!
By the end of week two:
92 pages indexed at G (Keep in mind, 50+ of them show erroneous info)
Still only 9 indexed at Bing
Total of 62 User generated reviews (20+ are mine though)
First CPA sale generated

Several adsense clicks
Averaged 49 visits a day by the end of the week. (awstats)
Week 3 – Nom… Nom… Nom….
Things are starting to gain more interest now! Although I am still NOT spending a ton of time in the site itself, I am doing some smaller things on the marketing side.
98 pages indexed at G (Most of the original mistakes are corrected)
Still only 9 indexed (or at least reported) at Bing
Added 5 more articles to various directories, stumbled, pinged.
Requesting/posting/finding one new link partner daily, using this tool to help find quality link partners
Still adding 2 UGC reviews myself daily! Along with my own, there is now a total of 87 user generated reviews on the site.
Site name (the 3 words that make up the domain name) ranks:

#5 in Google (Search behind a proxy like HMA for anonymous results)
#1 at Bing and Yahoo

Of the 5 Big targetsI am chasing

NONE are in the top 20 of Google… yet
4/5 are in the top 20 of Bing (Between 5th-20th)
4/5 in Yahoo top 20 (Between 11th-20th)

Averaged 108 visits a day by the end of the week. (awstats)
Additional CPA conversions
Many more adsense clicks.
The majority of the traffic to now has been the long tail traffic and only near the end this week have I started seeing more 2 word phrases starting to bring traffic into the site.
Week 4 – Marketing, Maintaining… and Watching the Index
Weeks 3-4 are usually when I see the first real signs of how the work was done. I can see how consistently the site ranks for specific phrases I was targeting, as well as seeing some added phrases I had not thought of rolling in.
ID'd one of the Adsense blocks doing considerably slightly better than others (Different color links, go figure), so I made increased its display frequency. (read a few of my Google Adsense strategies)
Completely Removed one ad block and replaced with a different placement, in a different place.
Distributed 2 new articles to directories.
Still adding 2 of my own UGC reviews daily
Added a brand-based press release to the news section via PR Newswire .
Added a second PR Newswire release about the market
Added a sitewide call to action on a time-based promotion
Added a 500+ word buying guide explaining various features of the product, what they mean and how they affect price. Linked to EVERY OTHER buying on the site within the article, as well as several external resources. I wrote this content myself, based on other info found in the previous articles and a bit of web research. (Pingler'd, Stumbled, etc)
Fetched new guide as googlebot in WMT, just to see if it helps with faster indexing. (Google has slacked off on indexing time on new sites)
Site averaging 141 visits a day
At the end of the first month… I am pleased with the results and look to watch the site grow further into the next month!
Week 5 – Spreading More of the Word, Updating Site!
This week started with a weird notion that Bing is not indexing the pages properly. Although I have submitted the sitemap (xml) to Bing Webmaster Tools, they still only showed 9 pages indexed at the end of week 4.
Noticed traffic dipping around the 29-31st of Oct. (Literally zero Google referrals on Oct 30 & 31, Again zero on Nov 1, back to norm on Nov 2)
10/31 – Manually added 10 more pages via Bing Webmaster Tools
Removed GWT from site after verifying indexing is fine.
11/02 – Bing shows 16 pages indexed now! Immediately added 10 more pages to the Bing Webmaster Tools
11/02 – Within just 2 hours of last point, Bing shows Manually submitted pages in their index!
Became Infatuated with Christina Aguilera (Just to keep you all on your toes… well, not really… Watch out Kim… :-) How the hell does she relate to my love of Rock and Roll music, not a clue.
Added a +500 Word Buying Guide Article and it was Indexed Instantly (within 1 minute) in Google (Not in Yah/Bing though) Stumbled, Pinged, etc.
Spent 15 minutes on Drop my Link, found 3-4 great sites to network with, moved onto something else.
Removed one of the 3 adsense blocks. (Testing age > # placements)
Added 5 more pages using Bing Tools
11/04 – Added 5 more pages through the Bing Toolbox.
11/05 – Added 5 more pages in Bing Toolbox.
11/05 – Since the 29th, Google stopped sending traffic (zero daily referrals from Oct29-Nov4), around 11am today that trend reversed… and the floodgates re-opened with more than 700 Goog referred pageviews. :-) Will monitor for a few days.
MTD Average 103 daily visits, 810 daily pageviews. (Dropped due to the loss of google referrals for 5 days)
Indexing: Bing: 33 pages, Goog: 106 pages
Even though I saw the weird reaction from Google referrals this past week, the site almost maintained traffic pace, and exceeded the earnings trend without them!
I really look forward to the coming week! :-)
Week 6 – The Roots are Planted!
I am starting to get my weeks mixed up… so I decided to wait until the middle of this week to do any updates! If you recall, in the beginning of week 5, I found that traffic from big G had died to null at the end of Oct, and then came back again late in the week.
In Week 6, the same trend continued…this is interesting as hell to me this time though!
11/06 – Goog traffic dried up to zero
11/09 – Goog traffic starting flowing again!
11/10 – The spigot is wide open, blasting traffic!
It's really an interesting trend to see this going on and I look forward to watching it throughout the month,. Its been very enlightening as a Webmaster, watching a new site go back and forth through these manual reviews to validate that the site is high quality and worthy of the index! (I have spotted high pageviews, from a specific IP, on very specific days, that resolves to a very specific town in CA)
What have I done to the site this week?
11/08 – Distributed a 200 word press release to several resources. (Setup a "email me – as it happens" Google alert with a specific phrase to track the distribution)
DAILY – Adding 5 more pages to Bing every day.
11/09 – Added a news post (straight copy/paste dup content from a new release site, left attribution link)
11/10 – Added a buying guide type article
11/11 – Updated this info.
MTD Averages: 148 daily visits, 897 daily pageviews.
Indexing: Bing: 41 pages, Goog: 119 pages
Site: 58 Posts, 57 Pages, Home page, xml sitemap = 117 (chasing the difference posted in G.)
Week 7 – Is There a Filter in Place?
At the end of week #6 above, I shared a few emails with people who noticed the site has been seeing quite a fluctuation of traffic from Google. One week, referrals from big G are as expected, and the next week… they are non-existent! The same trend held true throughout week #7, and into the beginning of week 8.
It is a VERY clear trend and I feel I can track the ebb and flow of Google referred traffic to an IP address accessing the site. For instance, on "this day", the ip visits… then 2-4 days later, Google referred traffic starts drying up. Later… on "that day", a similar IP visits… and 2-4 days later, G referrals pick up again!
In light of my own vow not to do anything for Google anymore, I am simply listing it for its value to those of you who may care to read it.
11/14 – 11/21
Added 1 new Buying Guide style article of 1300+ words
Added 1 news release post from outside source to the website, left full attribution, etc
Added 1 new marketing article to ezine type article directories
Participated in several forum discussions surrounding the topic
Had a kick-ass backlink come in from an Alexa top 500 website in a related niche market!
One of the authors at eHow has copied 2 (1 is almost word-for-word but passes copyscape, the other is well re-written) of the buying guides and outranks the site with their own versions! (I am debating a DMCA takedown, more to come) They DID give the site attribution, but the links they provided were no-followed. My articles were listed on my own site 2 weeks prior to being rewritten for eHow…
Since Google turned off its faucet of traffic again on 11/15… the MTD averages are declining at this point. The last IP visit that I have been tracking visited again on 11/22, so I will watch what happens throughout the next couple days. In addition to the Goog change, I have stopped spending so much time on the site as well, having moved on to a new project and simply maintaining this one.
MTD Averages: 124 daily visits (-20 +/-), 853 daily pageviews.
Indexing: Bing: 34? pages, Goog: 121 pages (Not sure why the Bing reported pages dropped!)
Site: 60 Posts, 57 Pages, Home page, xml sitemap = 119
Week 8 – On-Again, Off-Again On!
Right in line with the roller coaster of traffic the new site has been getting from Google, this week… we are once again back on! Just to clarify a question I got… It is ONLY Google who is filtering the traffic. Bing/Yahoo and other smaller search engines are sending steady traffic to the new site, and Google is the only engine to throttle traffic to a trickle every now and again.
So… what do I know about the Google issue?
It's not a Googlebot IP.
Traffic volume from Google has predictably fluctuated within 1-4 days of a few Mountainview CA IP visits.
One of the IP addresses is listed in WHOIS as GWMT (Webmaster Tools)
On 11/27, a second Mountview IP visited 9 pages
On 11/27, Google referred traffic began again!
What did I do to the site this past week?
Added 1 new ezine-type marketing article off site.
Joined several forum and blog discussions on topic.
Sped up WordPress load times on the site to get below 3 seconds (Was previously 4.5 secs)
Added 1 new "News" type article from press a release site.
Added 1 new "Guide" type article on a very timely subject and in-linked to several onsite pages.
Added 4-6 comment/product reviews of my own
Approved 2 reviews from visitors
Week 9 or so, 2 Full Months Old! (Month of Dec)

Wow… here we are two full months into the life of this new website, how time flies when you are having fun right? After a busy October and a somewhat slower November, its time to relate what I know and what I think about this site.
Someone asked me in an email… Do I still consider the site successful, even though Google is on and off filtering the traffic? The answer… a very definitive ABSOLUTELY! Even though I love whatever traffic that comes, I am not relying on Google for the traffic to this site and any bump from them is merely a bonus! This site was built for myself and the visitors… it answers very specific questions and addresses a very specific void in the market. The fact that Google still filters the site on and off, well that's just Google I guess. Go down and read the latest comments to follow that in more detail if you are interested.
So – What am I doing on the site in this third month?
Ordered 10 350 word, general info articles from Rob… 5 of these are timely types of articles, related to holidays, the end of the year, and the market. The others are product focused. I will use them to start building more onsite backlinks to the main target content.
12/02 – Added 1 buying guide article
12/06 – Added a news-worthy type article (brand, market, news)
12/09 – Added a buying guide
12/09 – Added another news article
Random times throughout the month – I visit the Alexa top 500, browse to the category that the site falls into, and look for things like forums to join discussions, maybe even get profile pages and signatures that drive traffic. It really only takes 5-10 minutes to do.
Randomly, use the dropmylink link building tool to find new places to join discussions.
Edited the htaccess to block all visitors from China, Russia, Vietnam and several other countries known to steal and exploit content. Also blocked image leeching across domains. It also saved an ass load of bandwidth! :-)
12/13 – Slightly modified homepage to increase number of words.
12/14 – Site was added to Alltop – Awesome, shows how great the content is! There are only 7 other sites on the same "Category Page".
Search Engines and the New Site –
Google Traffic flowing on Dec 2, shut off on the 3rd.
The Google traffic spigot was opened back up on the 7th, shut off again on the 8th.
I predict it will be open again on the 12-13th… and shut off exactly 24 hours later again! (Based on the tracing of 2 ip addresses that visited yesterday, and their previous history) < This did NOT Happen.
Top 1-20 ranking in Yahoo and Bing for almost ALL 5 main targeted phrases!
Top 1-10 Ranking in Google when the spigot is ON, not in the top 100 when its off.
Traffic and Onsite Metrics -
71 Posts, 61 Pages
134 index in Google (Google counts 2, noindex, nofollowed links for some reason)
39 show indexed in bing public site:command.com, 132 show in bing webmaster tools.
Awstats avg of 191 daily visits, 746 daily pageviews.
G-Analytics: -50% bounce rate, 4.3 pages per visitor, 71% from search engines.
By the end of the year, I will write just one kick-ass article that I send to several of the top 100 authority and related Gov't sites in the market and ask them to post it on their sites! Its like direct article marketing, versus passive article marketing at places like ezine. (It's the way we used to do it old-school)
I also started a topic over at Webmaster World, looking for feedback from other webmasters who may have, or previously, experienced the same type of traffic throttling by Google.
Some of my own theories are:
Not enough homepage content (increased on 12/13)
Too many references to specific words (Site has 12% saturation rate on one specific 2-word phrase, not a main target) (changes on 12/13)
Not enough Authority backlinks
Site speed too slow still (2.5 seconds reported in GWT) (made several small changes to reduce load time)
Finally, I know I hate to say this, but maybe Google just dislikes me due to my history and having previous sites deindexed!? Oh well, their loss right… :-)
Maybe, Google does not like the affiliate program I am passing through (1x CJ and 1x Shareasale Links)
15 Weeks Old! (Through Jan 21st)
Wow, hard to believe I have had this site running for almost 4 months already! Before I started updating this today, I had to read the entire thread again… Its already been quite a ride, but the real payoff of efforts is starting to take shape! By the end of January the site will be 4 full month old and I hope to surpass my three month goal of $750-$1000/month in revenue. It's a month late, but I can live with that!
I never did write that single kick-ass article for distribution and settled on a different strategy, which I won't get into in this public forum. Its nothing illegal, I just don't feel its "public" worthy. (My thick-tin-foil-hat) It's no secret sauce either…
In order to keep some continuity on this, I pasted the same info from the last update below, and will update it to current stats.
Search Engines and the Toddler Site –
Google Traffic flowing on Jan 4th then off again on the 7th. It came back on the 11th and has stayed on since. :-) With the Google pipe flowing, I should reach 1k daily visitors within 2-3 weeks. (Seeing 5k/week now)
Top 1-30 ranking in Yahoo and Bing for almost ALL 5 main targeted phrases!
Top 1-20 Ranking in Google for the 5 main targets, and hundreds of long tail phrases. (brand product, top brand product, best brand, best product, best brand product, etc)
Traffic and Onsite Metrics -
84 Posts, 61 Pages
145 site:index in Google
94 show indexed in bing public site:command.com, 142 show in bing webmaster tools.
Awstats avg of 280 daily visits, 1562 daily pageviews.
G-Analytics: 58% bounce rate, 3.98 pages per visitor, 81% from search engines.
What Have I done in the past 6 weeks?
Added 6 news release reprint articles (Found on press release sites, manufacturer related, industry related, etc)
Added 7 buying guides (Average word count of buying guides is 820 words, in FRONT of the purchase) based on timely and search relevant information (end of year, winter, taxes, superbowl, etc) that can be applied to almost ANY niche market!
Distributing 1-2 weekly articles via ArticleRanks (That's an affiliate link BTW) Writing to other website readers, not my own!!
Cleaned up the site code, optimized the caching, and reduced load time to 2 seconds
Update Bing Webmaster Toolbox with new content every time its added!
Moved on to other projects… checking stats once weekly, and focusing on repeating the same thing for other sites!
What's next?
In order to keep this site in its current growth mode, I really need to just stay focused on three-four key elements for making visitors happy!
Once weekly News Updates (Grabbing headlines from the industry)
Once or More Weekly Buying Guide Updates (Detailed buying guides, with timely relevance, in front of the purchase!)
Staying in front of the purchase (aka before they have bought the product) assures a more focused and targeted visitor!
Once or Twice Weekly Marketing Articles (Writing to other webmasters readers, not my own… weave in my message)
Not Making Structural or Major Changes!
I made a lot of changes during the throttle weeks… no more for me!
I also plan on migrating a Facebook Fan Page for the business and having it active shortly. I have had a facebook like button on the site since it opened, and it it definitely generating buzz! I do not have a spam twitter account for this site.
This will be the last update to this article until the 6 month mark or so… April-ish. By that time… it may be underground! If you are a new visitor here and not subscribed to updates via rss or email, now is the time to do so!

Wow – I'm a Year Old Now!
Updated: October 2011
Many of you have asked me to update this article – so I am. As you recall, I have moved into a different area of the web now, but I decided to honor the update of this post to let you all know how the first year has gone. Let me state up front… the site outlined in this article, is definitely one of my top 10 properties on the web.
Search Engines –
Google Traffic as increased in every Panda update. 3-main search engines (G, Yah, Bing) sending highly targeted and qualified (pre-purchase) traffic.
Site ranks in the top 15 for each of the main 5 targets. Added a 6th target phrase in min-2011, that also ranks in the top 20.
Site ranks in top 5 for 4 of the 6 main targets, resulting in perfectly targeted visitors.
Site ranks #1 for hundreds of targeted long tail phrases, funneling the visitors to the CPA of choice.
Only 87 Backlinks listed in Yahoo Site Explorer – I have really done little to nothing to proactively seek out new links. Those that have come, have done so very organically and on their own.
We Have done a few article blasts… but in the last 6 months, if we have done 5, I might be exaggerating a bit.
Traffic and Onsite Metrics -
109 Posts, 63 Pages
183 site:index in Google
183 show indexed in bing public site:command.com, 563 show in bing webmaster tools. (indexing error on a social plugin being followed)
Awstats avg of 1,280 daily visits, 19,715 daily pageviews. (quite a diff from Goog Analytics)
G-Analytics: 35.7% bounce rate, 4.98 pages per visitor, 91.7% from search engines.
Monthly Page-view Trend below – Trending to 85k this month (Oct 2011)
It's very worth noting that at this point of the year, we are JUST NOW getting into the busy season for this type of website/product/topic. We fully expect to blow away my previous estimates of traffic and earnings.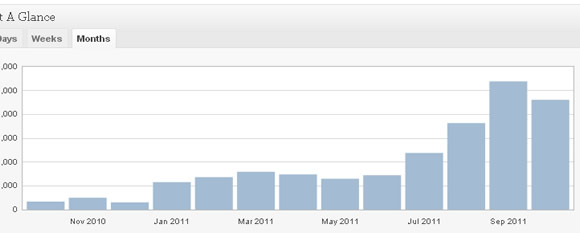 What Have I done in the past 6-8 Months?
In reality, not that much! In the last 6-8 months since my last update, I added 25 posts and 2 pages in the last 8 months, much of the posts were review-type posts of the products being promoted.
Added 18 new Product Reviews (different brands, new products)
Added 7 new Buying Guides about the products. Including top lists, top rated, top reviewed, etc.
Added (or changed out) 5-6 different plugins to the site (Outlined above, different needs)
Was listed at Consumer Reports as a Source on the topic (Due to high quality guides)
Listed at Wikipedia as an resource on the topic.
Distributing Once Monthly articles via ArticleRanks (Aff link)
I actually didn't update the site for 2 months at one point – not even once!
We removed all but ONE single Adsense block – at the FOOTER of the site, under all other content.
I continue to focus on visitor quality, reducing bounce rate.
I continue to add links to both onsite and offsite authority content.
What Am I Going to Do Next?
Before I get into future updates, I want to state that I do not add content, just to add content!! One of the biggest things I feel has helped this website is the lack of updates, or lack or filler content, just so that I can say I am doing something. I add content ONLY when its relevant.
Add 2 new buying guides or relevant news-worthy articles per month.
Reach out to higher authority sites by adding links to them within my content. (Anytime you write a high quality article and link to them, email and ask if it was OK)
Continue to optimize onsite content for lower bounce rates (Visit busiest pages each month, add onsite links within the first 150 words)
I had once considered selling this site, in fact, it was a 1 year goal. We decided we are going to keep it around at least through this Christmas season to see how it performs. If the trend continues as-is, we expect $7,500/mo by the end of the year, possibly much more…
Key Stats about the Site
I will update the stats section throughout the life of this article, so you can see what has been involved and any ROI to date. Dollar amounts spent are not always exact either… I may pay $123 for something and simply put $125 to make the math easier. In a nutshell, I round up or down to the nearest 5.
Time into Project –
When it comes to the time I put into a project, that's my sweat equity and very hard to place a dollar amount to! I have always valued my own time at $75/hour, since that is what I charge local accounts!
Oct 2010: +35 Hours
Nov 2010: +4 Hours
Dec 2010: +4 Hours
Jan 2011: +4 Hours
Feb – Oct 2011 + 28 Hours total
Time Value To Date: $5,625 (75 hours @ $75/hr)
Money Spent on Project -
$20 – Domain name
$370 – Content to date
$10 – Hosting
$35 – Residuals (This is a flat-rate I assign to every site built, to accommodate for misc. plugin shares, membership shares, etc)
$80 – Ordered 10 articles for the site from my dedicated writer Rob
$135 – New content order (July 2011)
$110 – VPS Share (Moved site onto VPS with 2 others)
Total Out of Pocket Cost: $760
Earnings - (These are pretty exact! Updated through 10/17/2011)
Oct 2010: $177.72 ($64.72 Adsense, $133.00 CPA offers)
Nov 2010: $253.47 ($165.47 Adsense, $88.00 CPA offers)
Dec 2010: $291.51 ($153.51 Adsense, $138.00 CPA offers)
Jan 2011 MTD: $679.36 ($269.36 Adsense, $410.00 CPA offers)
Feb 2011: $859 ($294 Adsense, $565 CPA offers)
March 2011: $1,664 ($298 Adsense, $1366 CPA offers)
April 2011: $1,785 ($265 Adsense, $1520 CPA offers)
May 2011: $1,524 ($318 Adsense, $1206 CPA offers)
June 2011: $1,691 ($334 Adsense, $1357 CPA offers)
July 2011: $2,832 ($480 Adsense, $2352 CPA offers)
Aug 2011: $3,375 ($563 Adsense, $2812 CPA offers)
Sept 2011: $4,186 ($916 Adsense, $3270 CPA offers)
Oct 2011: (Full Month Trending) $5,762 ($1376 Adsense, $4386.00 CPA offers)
Earnings to Date: $25,080 (Included October Trending Earnings)

Help Me… Help You!
I am going to try and do one of these posts every other month or so, focusing on a new type of site. I had planned on birthing a thin site last month and just never got to it. If you haven't already subscribed to RSS or email updates, it may be helpful to be sure you don't miss the next one!
Share your questions below… tell me what needs to be clarified, and by all means… if you care to share this article with your own readers, thanks in advance!
Previously Published Articles You May Like to Read:
---
Rate This Post