How to Remove AIOSEO Columns Your Dashboard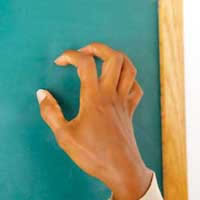 Since the last update to All In One SEO Plugin for WordPress, it has literally taken over the dashboard! I realize that the AIOSEO columns were added for a GREAT reason and it lets you see "at a glance" which pages or posts you need to complete the SEO process for, but it literally takes over the dashboard view, makes post titles hard to read, and squeezes everything into a smaller space!
Listen, I run side by side 26 inch monitors at a 1920 wide resolution, I moved the admin menu to the top with OZH Horizontal menu and the post titles are still being squished and made hard to read! I hate it… Look at the screen shot below, see how small of an area the title has now? Time to fix it!
Edit 12/2010 – The plugin has been updated and all you need to do now is set the option to remove the columns. Repeat, there is no need to do anything listed below! :-O
The Annoying AIOSEO Columns in WP Dashboard
(Click on images to enlarge)
In this Niche Store Builder article, I want to help you remove the annoying dashboard columns that are now a part of the AIOSEO plugin.
1 – WP-Admin > Plugins > Editor > All In One SEO Pack

Go into your WordPress plugin editor, choose the All In One SEO Pack from the drop menu and press the select button.
2 – Verify and Locate Start of Column Code
A – The first thing you must do is verify that you are editing the right file. On the right side, look to make sure you are editing the "all-in-one-seo-pack.php" file.
B – Next, press Control-F on your keyboard to bring up the "find" dialog box. Search for the string: ////////new stuff . Make a note of where you spot it!
3 -Locate the End of the New Column Code
Just like step b above, you now need to locate the end of the new code. Do so by searching for: ////////end new stuff
4 – Remove The New Stuff and Everything InBetween!
A – Highlight and remove all the code between and including the ////////new stuff and ////////end new stuff
Once you have it gone… you should see an image similar to the one below.
B – Click on the Update filebutton to save your work.
Done No New Stuff in the AIOSEO Plugin!
Did the Dashboard Columns in AIOSEO Annoy You Too?
Sound off… I LOVE the idea of having the at a glance view….  and maybe there is a way that the post title could be made to span across the row… if so, I will probably keep it in place! Squishing the post title into that tiny box though, something gotta go!
No related posts.
---
Rate This Post